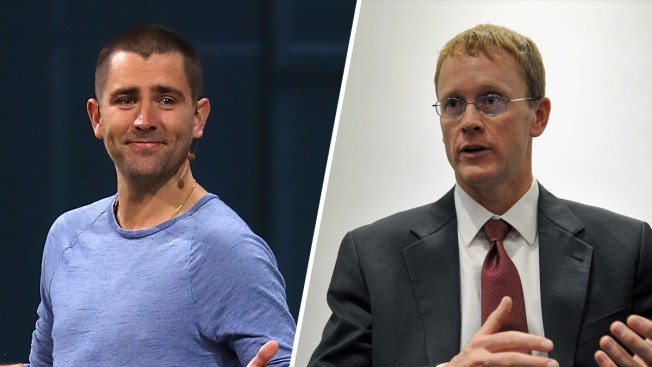 Chris Cox, chief product officer, and Chris Daniels, head of WhatsApp, to leave Facebook.
In what has been variously reported as a reorganization or a churning of top leadership, Facebook CEO Mark Zuckerberg is losing two top lieutenants over his decision to merge WhatsApp, Messenger, and Instagram to strengthen Facebook's privacy messaging apps.
Reportedly both Cox, as head of product and responsible for News Feed, Facebook's public messaging app, and WhatsApp, its cutting edge messaging app for which Facebook paid $19 billion to acquire in 2014, an app most American pundits had never used seemed ludicrous but prescient.  Now it will be subsumed in Facebook's two other messaging apps, a development Daniels believes will lessen his influence and autonomy.  Daniels took over the leadership of WhatsApp last year after the founders of the service, Jan Koum and Brian Acton, left Facebook, citing directional disagreements with Zuckerberg.  Now Daniels is leaving.
Wassup?
According to NY Times tech reporter Mike Issac, "Facebook is undergoing a tricky transition as it tries to recover from two years of scandals over data privacy and disinformation."
Evidently, Zuckerberg made the decision to combine Instagram, WhatsApp, and Messenger without consulting Cox or Daniels.
Is this a sign of turmoil at the top at Facebook?
Most probably.  What it all comes down to, apparently, is that Zuckerberg calls the shots at Facebook.  What COO Sheryl Sandberg's role in the decision to encrypt and enhance its privacy portals is not clear.
Cox and Daniels' departure follows other high-level and profile Facebook execs. Last year, Kevin Systrom and Mike Krieger, the co-founders of Instagram, left the company after clashing with Mr. Zuckerberg over the future of the photo-sharing network.  And other executives, including Facebook's head of communications and policy and its security chief, have also departed.
Entrepreneurial enterprises are works in progress and so it is not uncommon for there to be departures as companies get their sea legs.  Whether this is the case for the 15-year old global giant social platform is difficult to assess.
I guess we'll just have to stay tuned or stay logged on.
Reference: Mike Issac, NY Times, March 19, 2019, Business, p. 1, 4.