Nine-time Wimbledon singles champion and tennis commentator Martina Navratilova says the BBC pays her 10 times less than fellow commentator John McEnroe for doing Wimbledon broadcasts http://cnn.it/2FLMz4p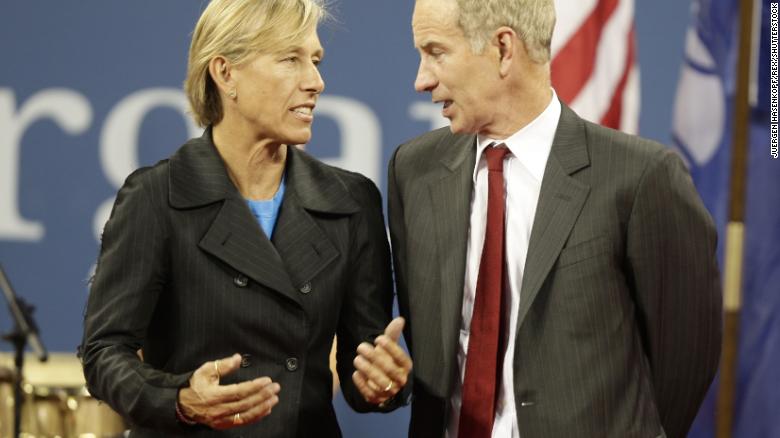 And do you think that is because you are a woman our because people would like to hear his comments ten times more than yours?

Then do a better job. Simple. Please, let's stop already with the crying over he gets paid more than me. DO A BETTER JOB, and you get paid better…

I thought men got paid the same??

Perhaps you're not any good?

That's how you know she sucks at her job.

Should be twenty times less in my opinion. Not a whole lot of personality but a great player. Sometimes the shoe just doesn't fit.

McEnroe is worth every penny.

That's because he's ten times better.

They should pay her less…she is a Lesbian!!

1. I like when people complain for making alot of money. 2. McEnroe is a great tennis commentator. But Navratilova is not so much. 3. Apples to apples: both genders should get paid about the same, but way less than what they get vs ordinary people.

Sadly Martina (as too many before her) has to lay foundational blocks. JM is fine and this isn't about whether or not he deserves his $$$. Thank God Martina uses her voice.