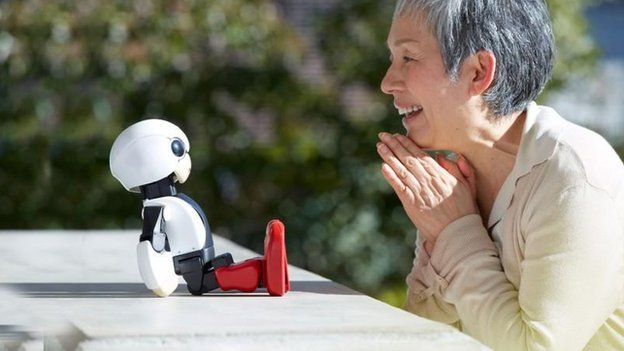 I have been watching a very funny Netflix show called Frankie and Grace. It stars Jane Fonda and Lily Tomlin as two divorcees in their 70's who are trying to get their lives back on track after both being dumped by their newly out gay husbands who have been secretly in love with each other for over 20 years.
It's a great show with many lessons for the viewers. But what has stood out to me the most is the role technology plays in their lives.
In one episode, Jane Fonda's character is persuaded by her daughter's suggestion of creating a profile on a dating site and to lie about her age given that she looks 60 and not 70 (it's hard to think that Jane Fonda looks anywhere near 70, but in fact she's actually 79!). Meanwhile, Lily Tomlin's character has just bought a new Apple laptop so that she can Vlog for strangers in order to help her heal from the shocking ending to her marriage of 40 years.
In another episode, the former husbands had just moved into their first new home as a married couple which happens to be a smart house.
These characters are using technology to keep them safe and entertained at home, to build new relationships, and to promote self care. It made me think about what other things are elderly people doing to enrich their lives in our tech-obsessed world.
In Japan, the 65+ population is at approximately 20% and growing. One of the problems that the country is facing with their aging population is that there aren't enough caregivers. As a solution, Japan's tech companies are creating care-giving robots.
"Carebots are robots specifically designed to assist elderly people, and it's an industry that's growing in a big way. One-third of the Japanese government's budget is allocated to developing carebots.
The global personal robot market, which includes carebots, could reach $17.4 billion by 2020, according to the Merrill Lynch report."
I haven't seen or heard of Carebots coming to America, but the same Business Insider report states, "The percentage of the US population aged 65 or older is currently at 13%, but that number is expected to nearly double by 2050, according to the Pew Research Center."
This sounds like a great business opportunity for an often overlooked segment of the population. Many senior citizens are just as excited as younger generations about the benefits of technology, and are willing to adapt for a more connected experience during their golden years.
The characters on Frankie and Grace may not be at a point in their health where a Carebot is needed. However, it would definitely add a lot to the show, specifically, in demonstrating to elderly viewers how one can interact with these great advancements for the human experience.